Shortly after launching my own company (tiny), I was contracted to help B1 launch and list their new cryptocurrency platform called The Bullish Exchange. 
I was embedded with the creative team and tasked with initially establishing a creative platform for the brand, the tone and voice, copy style guide, and brand intro video.

I continued to help execute the Pilot campaign across the website, social and eDMs, social feed launch, several product explainer videos, soft-launch, and full-launch site. 

I've recently been helping to guide and execute the brand go-to-market launch campaign deliverables: influencer partnerships, social ads, SEM ads, events, and more.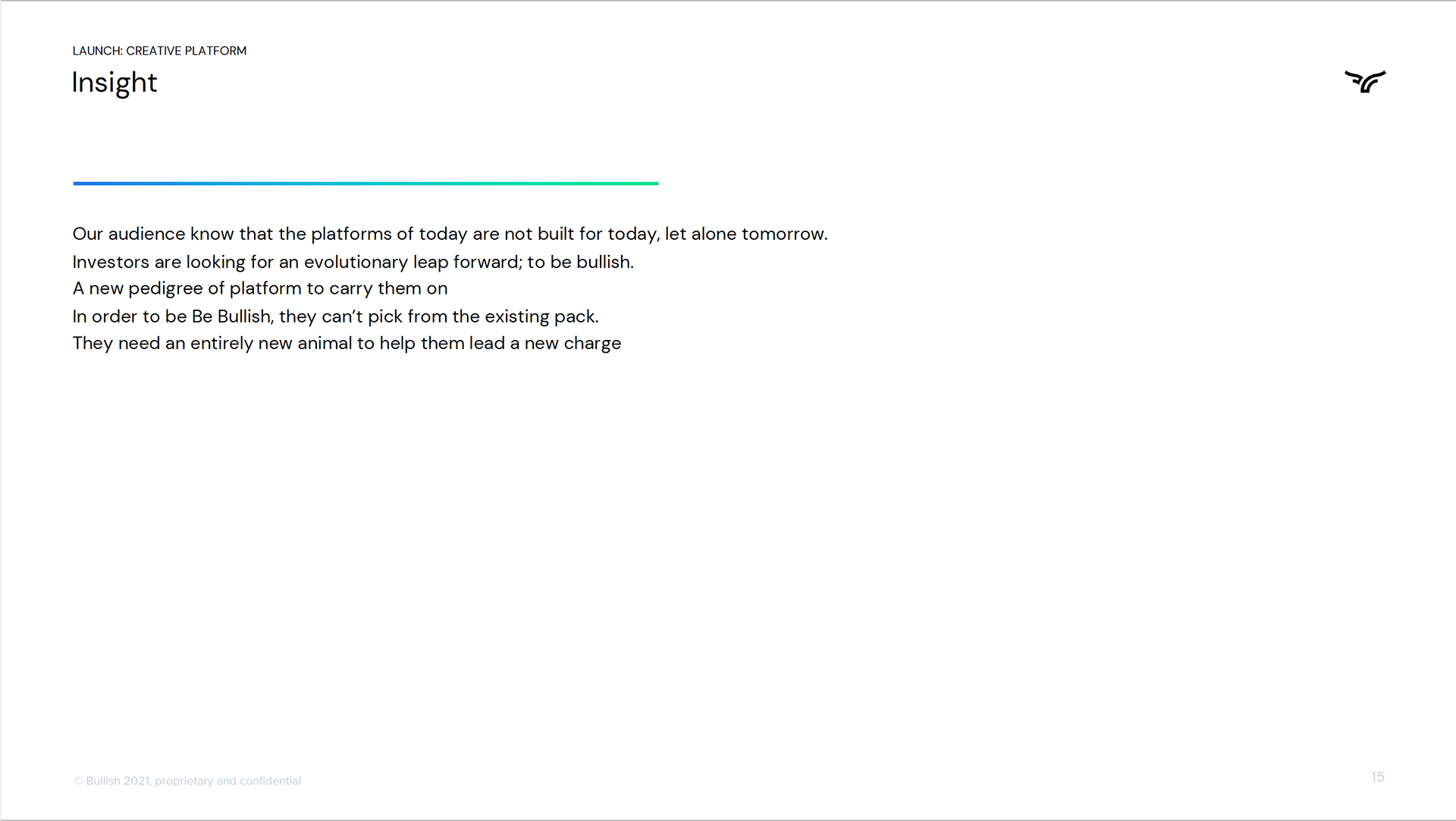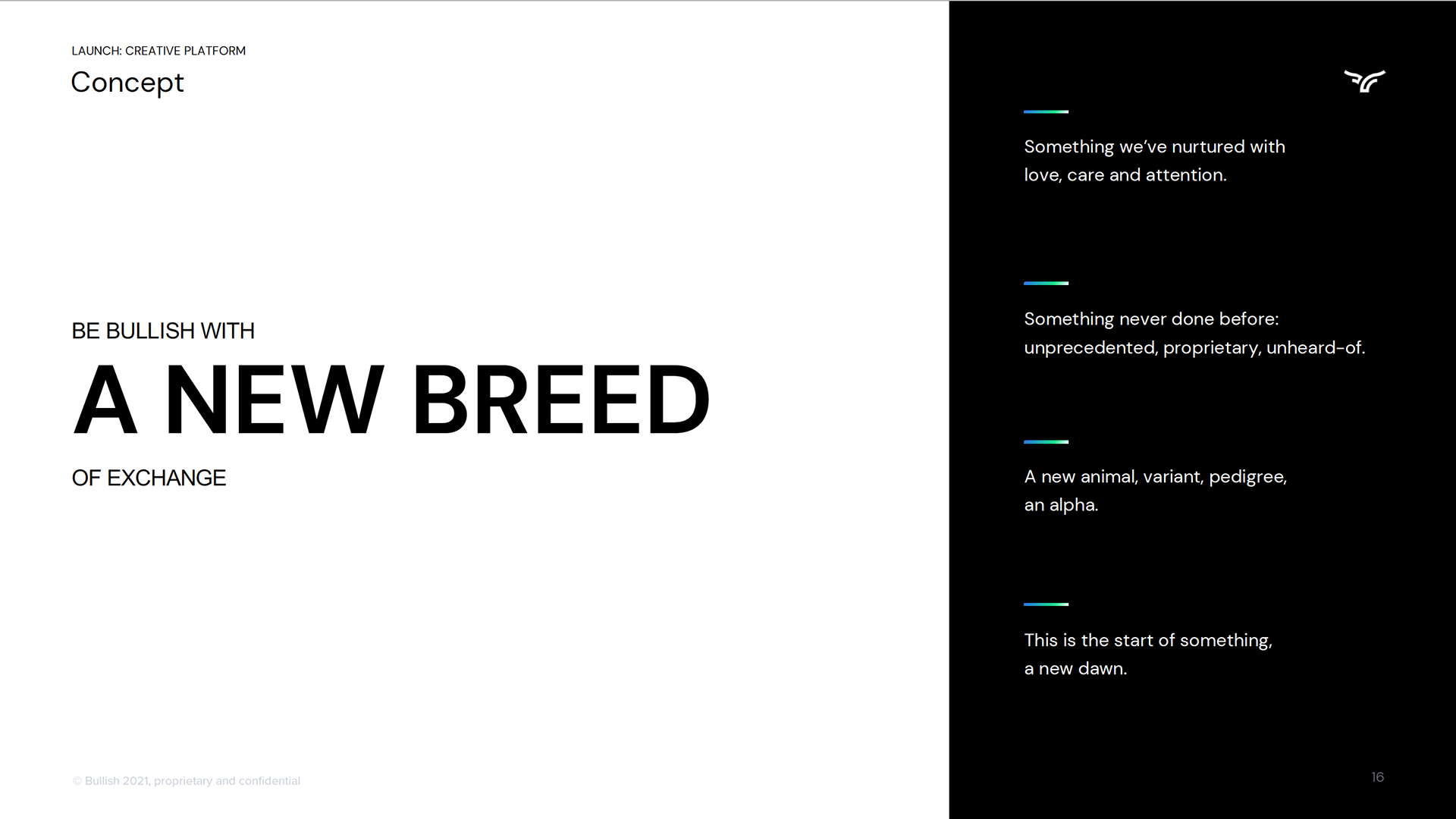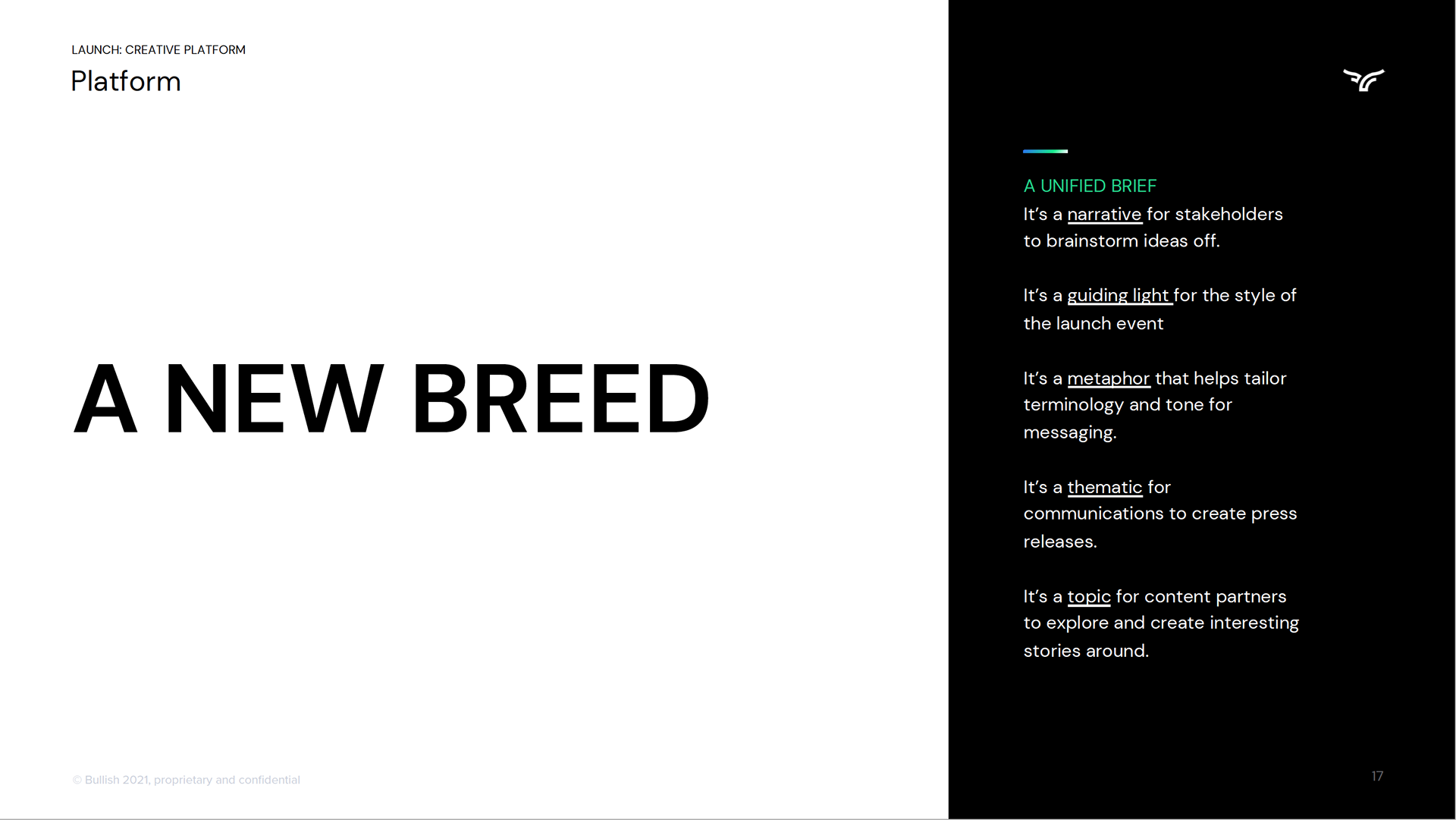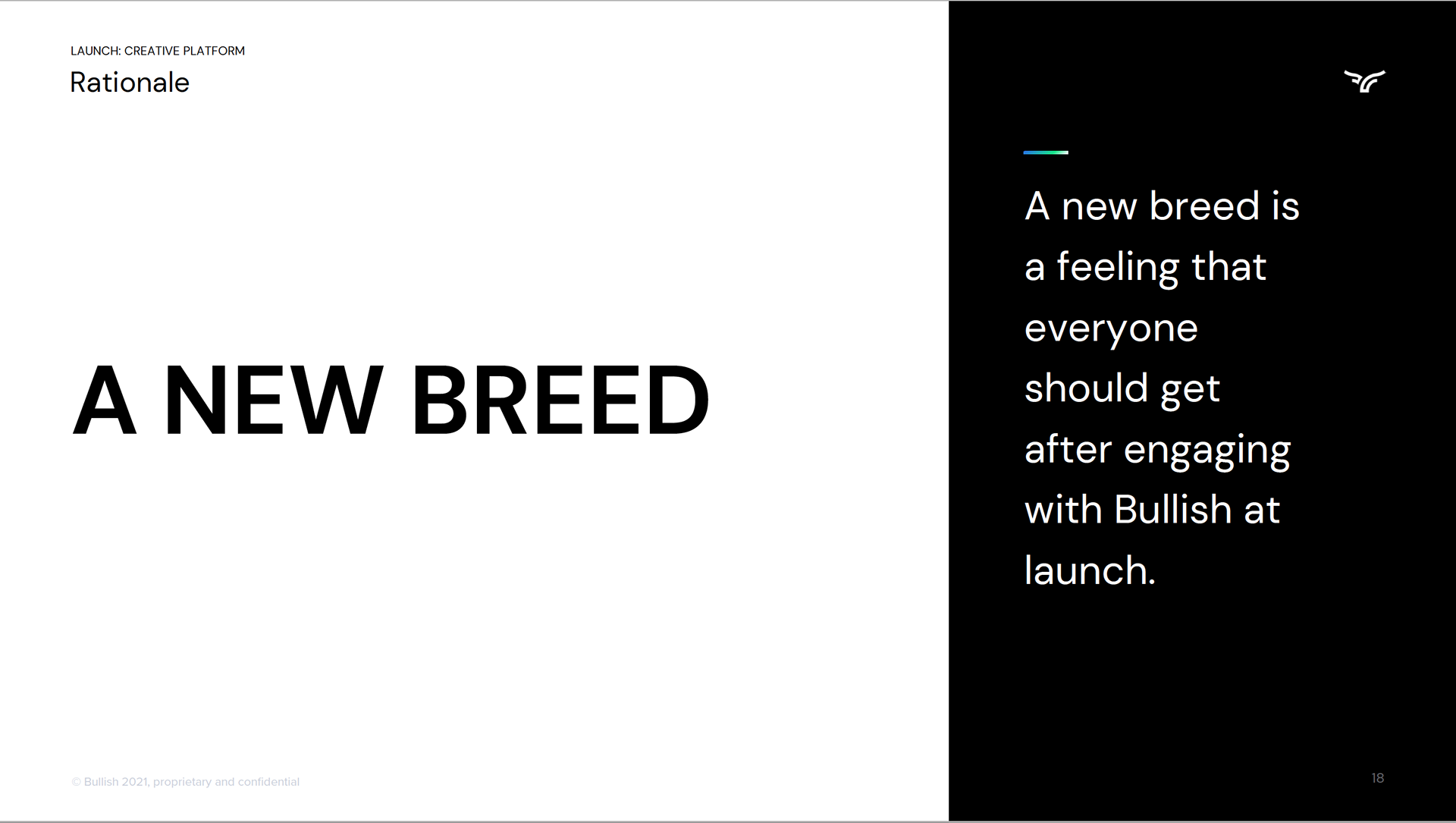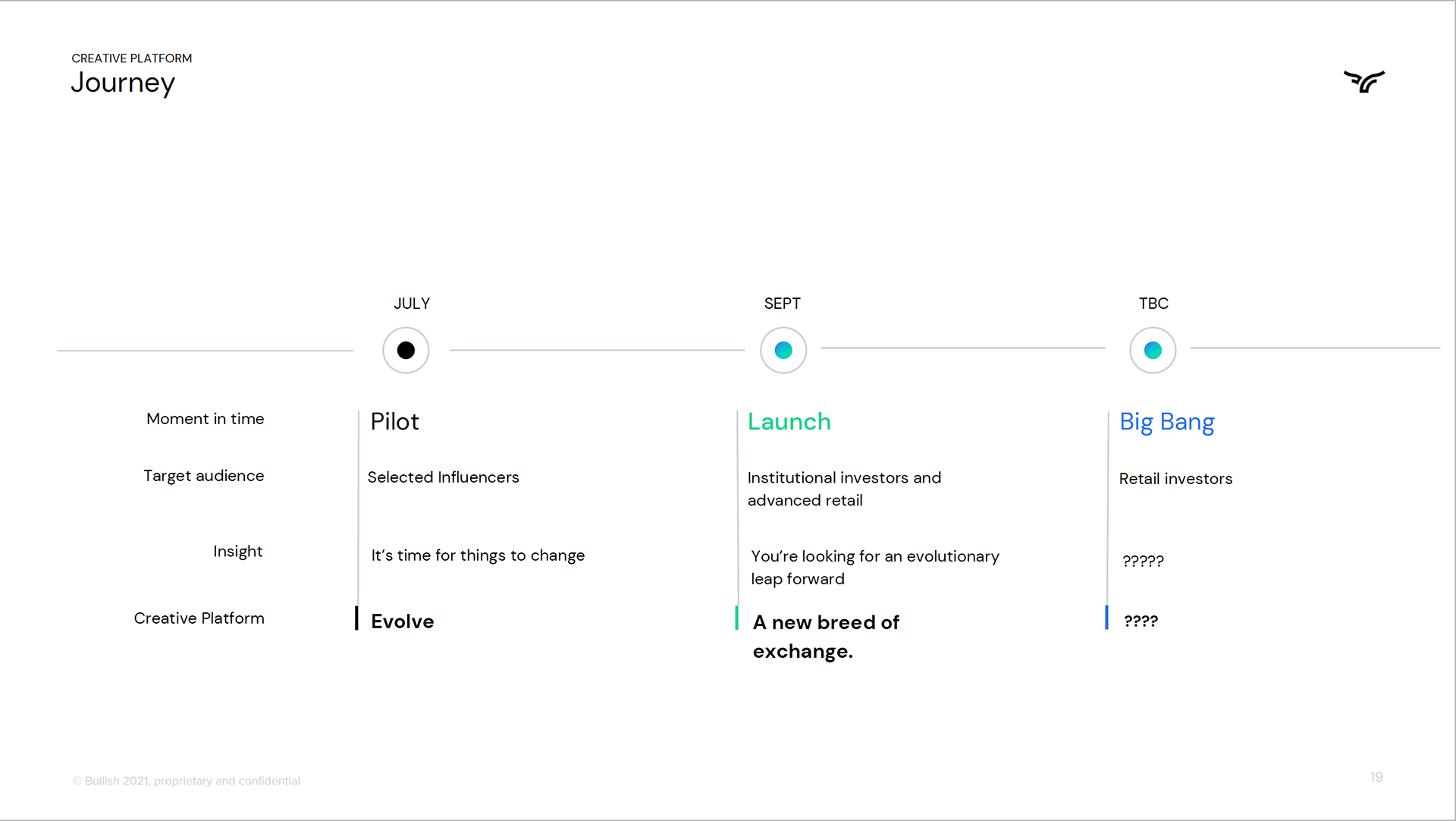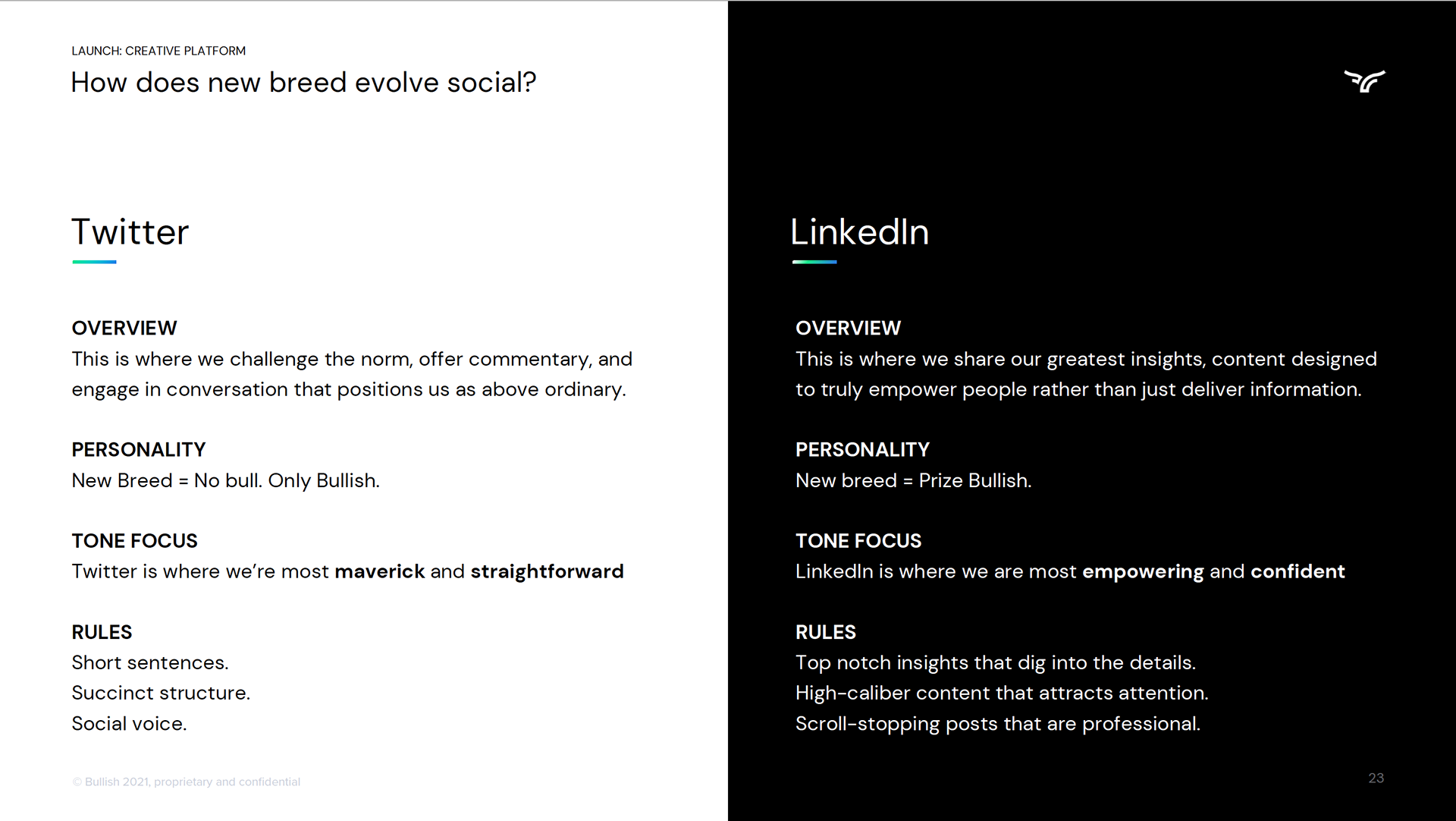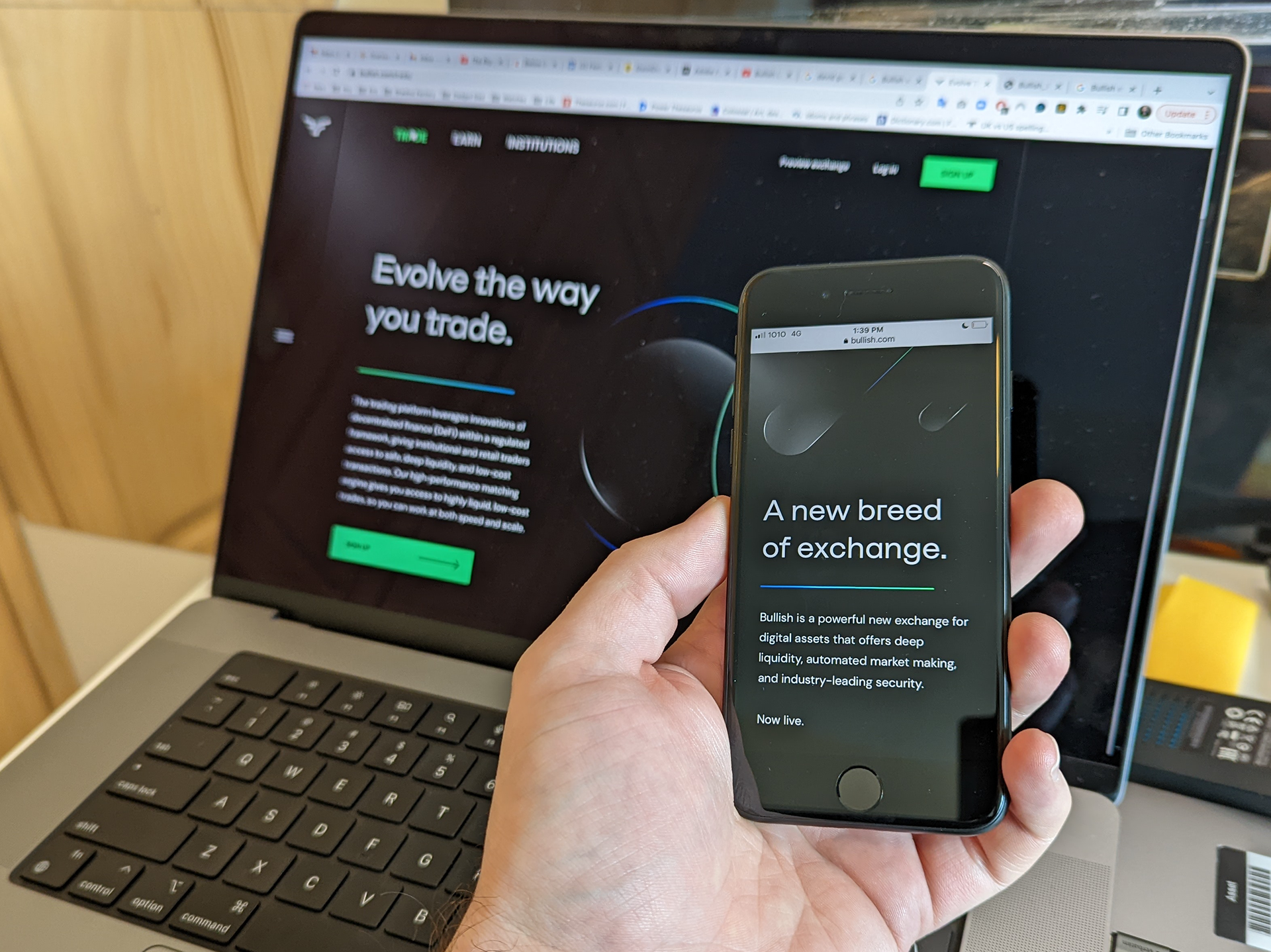 HYBRID ORDER BOOK +
 LIQUIDITY POOLS